Users are advised that if they wish to deny the use and saving of cookies from this website on to their computers hard drive they should take necessary steps within their web browsers security settings to block all cookies from this website and its external serving vendors.
You can manage many online-ad-cookies from companies on the American website aboutads.info or the EU website youronlinechoices.com.
Use of Google Maps
This website uses Google Maps to display maps and directions for the creation of plans. Google Maps is operated by Google Inc., 1600 Amphitheatre Parkway, Mountain View, CA 94043, USA. By using this website you consent to the collection, processing and the use of automatically collected and the data you entered by Google, its agents, or third parties. For the terms and conditions of Google Maps, see google.com/intl/en_en/help/terms_maps.html. For more details, see the Google Privacy Center.
Other processing of your data
Basically, we only process those data which is absolutely necessary for the conclusion of the contract or for the fulfillment of the contract. If you have also given us the appropriate consent, we will process your data in such a way that we will provide you with information about our services until further notice. In doing so, we use the following communication channels, if you have given us this: Phone, Email, SMS, Post or Social Media Channels.
Your rights
In principle, you have the rights of information, correction, deletion, restriction, data portability, revocation and opposition. If you believe that the processing of your data violates the data protection law or if your data protection claims have otherwise been violated in a way, you can complain to the supervisory authority. In Austria, this is the data protection authority (Datenschutzbehörde).
Data deletion
Your personal data will be deleted if they are no longer necessary for the fulfillment of the purpose for which they were stored - usually after 7 (seven) years - or if the storage becomes inadmissible for legal reasons.
Instead of a deletion, anonymization of the data can be made, which means that any personal reference is irretrievably removed.
Confirmation of identity
To protect your rights and your privacy, we are entitled to request proof of identity in case of doubt.
Overuse of rights
If you claim that one of these rights is manifestly unfounded or particularly frequent, we are entitled to demand a reasonable processing fee or refuse to process the application.
Compulsory participation
Within the scope of obligations to cooperate we are obliged to provide data according to the legal regulations (for example BAO, registration form, ZPO, StPO, ...) on request.
Duration
This privacy policy applies from 25 May 2018 and supersedes the existing privacy policy.
You can contact us under the following contact details:
Ischgl Alpin
Martin Vogt
Dorfstraße 21, 6561 Ischgl, Austria

Phone: +43 (0) 680 444 1716
E-Mail: info@ischgl-alpin.com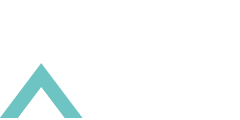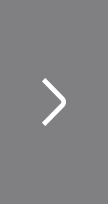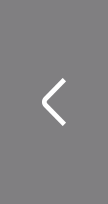 1
9